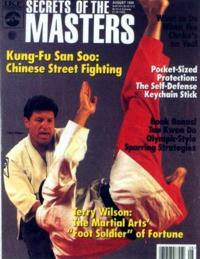 While acting as Emcee for a Martial Arts Show in San Diego one of the acts failed to show leaving a gap in the program, so I grabbed Garth, one of my black belts and we did an impromptu jujitsu demonstration. I had a pair of false chattering teeth that I was going to use as a gag later in the show but I snuck it into our demo, Garth had no idea what I was up too.
Comments
There are no comments for this post.
There are no comments on this entry.
Trackbacks
There are no trackbacks on this entry.